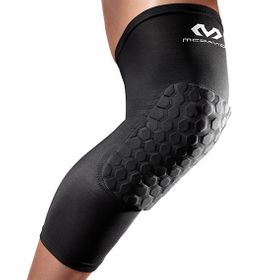 McDavid 6446 Hexpad Leg Sleeves Black
Description
. Leg sleeves featuring 9mm Hex Technology is a favorite amongst pro basketball players.
. Extended length for better fit as well as added protection against cuts and scratches.
. hDc moisture management technology is all about cool and dry.
. Machine washable / dryable.
. Hexpad technology moves with and conforms to the body.
. Compression technology stabilizes and warms the muscles.
You May Also Like...